Careers
We are hiring!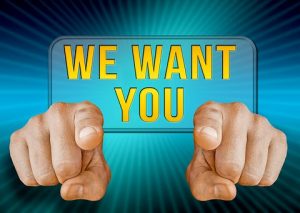 We proudly provide Metro Atlanta customers with "prescription" water treatment solutions. Employing individuals who will uphold the extraordinary standards and ethics set forth as a certified water technologist. Blackmore Enterprises is an industry leader in water treatment and is owned by a certified water technologist. We are looking for an individual who wants to make a difference, contribute to a company and most importantly be a part of a team to help a company grow.
Primary Responsibilities:
Be a model representative of the Blackmore Enterprises, Inc. Core Values and enhance customer relationships.
Work in a team environment; understanding that each member of the team is valuable and relied upon.
Commit to learning: Be technically competent and maintain current knowledge in water treatment chemicals and technology.
Provide regularly scheduled water treatment service, including but not limited to equipment functions and lab testing.
Present company products and services to current and potential customers.
Maintain and enhance water treatment programs at customer locations.
Identify and resolve customer concerns. Develop action plans and schedules to maximize efficiency for client service requirements.
Be responsible for time and commitments. Be able to complete and track tasks performed.
Create service reports for all tasks performed at a customer location.
Install and program controllers, pumps, and other needed equipment.
Must be able to lift 50 lbs. and climb stairs carrying products.
Comfortable working in mechanical rooms which may be loud, hot, and a small confined space.
Effectively communicate new product and service opportunities, special development, information, or feedback gathered through field activity to appropriate company team members.
Participate in events such as seminars, trade shows, and other events.
Obtain the Certified Water Technologist (administered by The Association of Water Technologies www.awt.org) designation within a five-year period.
Realize that all members of Blackmore Enterprises depend on each other and become a valued part of that team.
Work requires significant Metro Atlanta travel to current and potential customers and may require occasional overnight travel and weekend and/or evening work.
Work requires significant at-home learning/studying. College education preferred.
Blackmore Enterprises requires you to enhance the current culture and team. Your individual uniqueness will help us achieve what we cannot without you.
Apply now by emailing your resume to info@blackmore-enterprises.com. We look forward to hearing from you!